Providing answers to some of life's most important questions..... yours.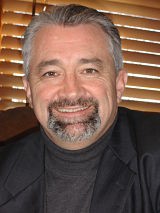 Thank you for visiting our web site we hope you enjoy it, and if you do please tell your friends or family about us. If you would like more information or to schedule an appointment please contact us.Let us know how we can help you.If you are already a client of ours we thank you for the privilege of your business. 
Lower tax rates and asset values may make now the time to consider a Roth conversion. This article outlines the rules and potential benefits.

Discover the basics of P/E ratios, with an emphasis on analyzing them in the appropriate context for making meaningful comparisons.

This article features a worksheet to help you estimate the savings you might need to generate your desired retirement income.

This article presents five steps that could help focus and enhance a retirement savings strategy in 2021.